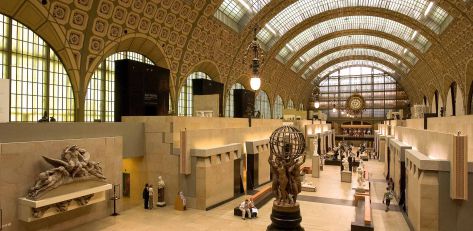 Other Museums
Paris is overflowing with superb sights and places to visit. Its museums are famous the world over, many of them worth a trip for their own sake. An abundance of museums is scattered through the city. The choice is enormous: Carnavalet, Rodin, Picasso, Grévin, the Paris Mint, the museums of the Place du Trocadéro (Mankind, Fashion and Maritime) and so many others… A number are more understated, which only adds to their charm, like the Musée de la Vie Romantique (Museum of Romance) in Montmartre, the Maison de Balzac and Victor Hugo's house…
All these museums offer a wide range of works and will delight visitors of all ages, whatever their tastes.
From our hotel in the 1st arrondissement you can easily reach the main Paris museums on foot or by public transport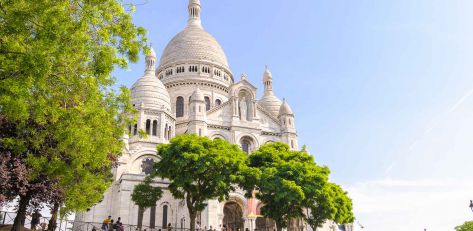 Other Monuments
Who can imagine Paris without its emblematic monuments? They are the main reason why millions of visitors make the journey every year.

The Eiffel Tower of course comes at the top of any list of famous monuments. The most daring can take the lift to the very top, 300 metres above Paris. The stairs will take you to the 2nd level (115 m). Having completed the climb, you can take pride in the 704 steps conquered.

Another unmissable monument, the Montmartre Basilica of the Sacré-Cœur, dominates the city and provides a superb panorama of Paris. Its white colouring and unusual architecture are apoint of curiosity, and its surroundings offer endless opportunities for serendipitous wandering. Make your way to the main square of the former village of Montmartre, the Place du Tertre. Welcoming and surrounded by cafés and restaurants, it is famous the world over for its artists and portraitists.

Enjoy a unique outlook over Paris from the top of the Arc de Triomphe. This focal point for major national events is located on the Place de l'Étoile, at the top of the Avenue des Champs-Élysées. It was built in 1806, on Napoleon's order, to celebrate the Emperor's victory at Austerlitz.

Set on the rise known as the Montagne Sainte-Geneviève, in the heart of the Latin Quarter, the Panthéon is an imposing monument in the neo-classical style, where important figures from French history such as Victor Hugo, Marie Curie and Alexandre Dumas are now commemorated.
In the heart of Paris, our hotel makes it easy for you to visit the most beautiful places in the capital.