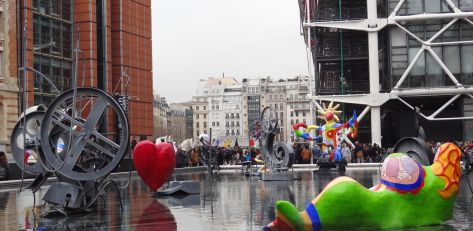 Châtelet, one of Paris' most dynamic districts
One of Paris' liveliest quarters, Châtelet, is only 5 minutes' walk from the Londres Saint-Honoré Hotel. It is famous for its numerous theatres, restaurants, cafés and boutiques… Nearby, the Tour Saint-Jacques is open in summer for a magnificent view across all of Paris. The tower's 300 steps can be climbed as part of a guided tour.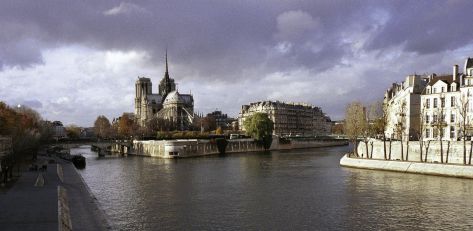 Cradle of Paris, the Ile de la Cité
The Cathedral of Notre-Dame de Paris, the Pont Neuf, the Sainte-Chapelle, the Conciergerie… the Ile de la Cité, Roman Lutetia and the historic cradle of Paris, is home to some of the capital's best known monuments. Connected by 9 bridges to the rest of the city, the Ile de la Cité is historic Paris, ready for you to explore.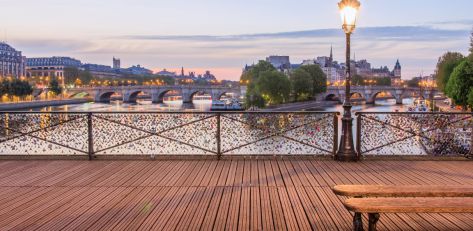 Pont des Arts, a romantic bridge par excellence
Drawing lovers from all around the world, the first bridge to be entirely built of iron is for pedestrians only. It offers wonderful views of the Pont Neuf and the Ile de la Cité.
Pont Neuf, awash with history
In spite of its name, the Pont Neuf is the oldest bridge in Paris. It was built in the second half of the 16th Century. It was the first stone bridge to cross the entire width of the Seine. From it you can enjoy a magnificent panorama along the banks of the river.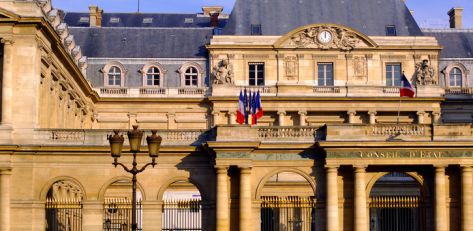 Palais Royal, former residence of the Kings of France
Close to the Musée du Louvre, Palais Royal is a landmark in French history, built by Cardinal Richelieu in 1633. Take the time to wander through its pleasant gardens before admiring the "Colonnes de Buren": 260 octagonal columns striped black and white.
Le Marais and Place des Vosges
Packed with heritage treasures - including the famous Picasso Museum, designer boutiques and hip restaurants, the Marais is one of the capital's most visited quarters. After strolling down Rue des Rosiers and Rue des Franc-Bourgeois, discover the Place des Vosges, a masterpiece of balance and elegance.
Grands Boulevards
The Grands Boulevards are the symbol of 19th Century Paris, originally laid out in 1860 as part of Baron Haussmann's renovation of the city. Lovers of sophisticated restaurants, cafés, bistros and the theatre will be in their element.
Rue du Faubourg Saint-Honoré – Rue Saint-Honoré and Rue de Rivoli
The famous address of the biggest luxury brands as well as the French President's Palais de l'Elysée residence, the Rue du Faubourg Saint-Honoré also hosts a wide selection of commercial art galleries. The neighbouring Rue Saint-Honoré is also home to numerous luxury brands. All along the Rue de Rivoli you will find the big name brands, as well as independent boutiques and the "BHV" Bazar de l'Hôtel de Ville department store close to the Hôtel de Ville, the French capital's city hall.