A rich history
The Louvre began as a royal palace. Its origins go back to 1190, when King Philippe Auguste built a fortress here. This was demolished under François I, in 1528, to make way for the Renaissance wings of the Cour Carrée courtyard. Then the Palais du Louvre was linked to the Palais des Tuileries, which no longer exists, by the riverside Galerie du Bord de l'Eau, along the Seine. Under Louis XIII and Louis XIV the buildings surrounding the Cour Carrée were erected. The plan to turn the palace into a museum came with the Revolution.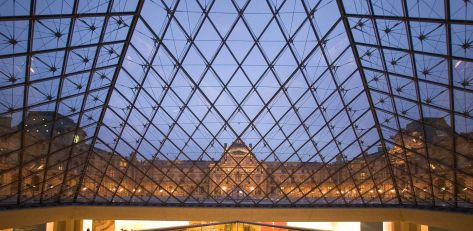 The Louvre Museum collections
The Louvre Museum is one of the world's greatest museums. More than 460,000 works are exhibited in spaces totalling 60,000 m². Your stay at the Londres Saint-Honoré Hotel, close to the Louvre, will give you the opportunity to discover its most famous pieces, such as the Mona Lisa, the Raft of the Medusa, the Venus de Milo and Liberty Leading the People, as well as the Code of Hammurabi and Winged Victory of Samothrace.
Your visit will take in a succession of paintings, sculptures, drawings and ceramics, of Egyptian, Greek, Etruscan, Roman, Eastern and Islamic archaeological and artistic artefacts.
Louvre Pyramid
A structure of glass and metal, set in the centre of the Cour Napoléon courtyard of the Musée du Louvre, the Louvre Pyramid was designed by architect Ieoh Ming Pei. This futuristic edifice was inaugurated in 1989 and today has become one of the symbols of Paris.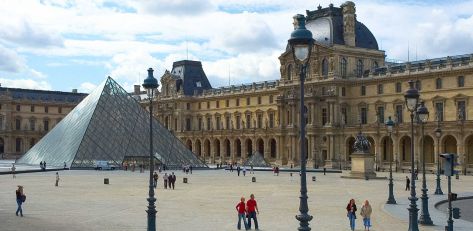 Organising your visit to the Musée du Louvre
The museum is open every day except Tuesday from 9 a.m. to 6 p.m. (galleries begin closing at 5.30 p.m.).
There is late opening on Wednesday and Friday, to 9.45 p.m. (galleries begin closing at 9.30 p.m.)
On the first Sunday of the month from October to March museum entry is free for all visitors.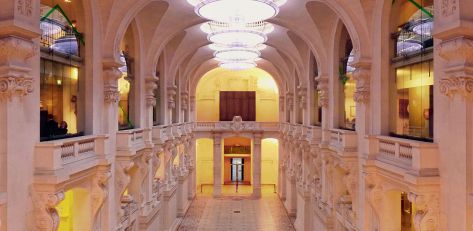 Musée des Arts Décoratifs
Located in a wing of the Louvre, the Musée des Arts Décoratifs is home to 150,000 works representing all aspects of decorative art, from the Middle Ages to the contemporary era. The most diverse techniques and skills are on display: woodwork (sculpture, furniture, panelling), metalwork (gold and silver work, iron, bronze, pewter), ceramics, glassware, leatherwork (cases and bindings) and painting.