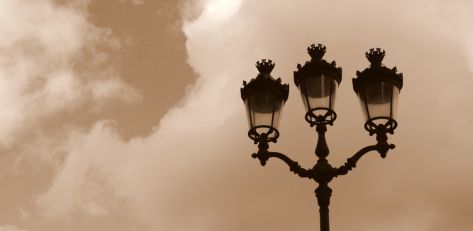 Origins
Architect Jules Hardouin-Mansart laid down the plans for the Place Vendôme, which were realised in 1699. The name was taken from the former Hôtel de Vendôme townhouse, which occupied this location. The equestrian statue of the Sun King Louis XIV by Girardon, which originally occupied the centre of the square, was dismantled during the Revolution.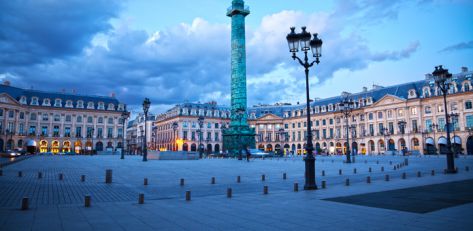 The Vendôme column
Inspired by Trajan's column in Rome, the Vendôme column is a military monument celebrating the glory of Napoleon's victorious campaigns in Germany, and is cast from the bronze of 1200 canons captured from armies defeated at the Battle of Austerlitz in 1805. The column is 44.30 metres high, with a diameter of approximately 3.60 metres. It is decorated with bas-reliefs of scenes of battle. On top stands a statue of Napoleon executed by Augustin Dumont in 1863.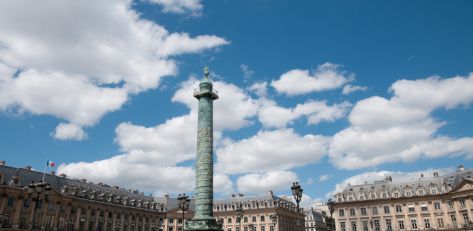 Historic townhouses
The majority of the façades have UNESCO world heritage status, and play host to the biggest names in luxury branding (jewellery and high-fashion). The Place Vendôme is surrounded by over twenty historic townhouses, the most famous of which include the Hôtel Bataille de Francès and the Hôtels de Gramont and de Bourvallais, as well as the Hôtel Baudard de Saint-James.
Jewellers of the Place Vendôme
Cartier, Boucheron, Jaubalet, Piaget, Mikimoto… the most prestigious jewellers and gem-merchants own magnificent stores on the Place Vendôme, the most elegant square in Paris. Streets all around the Place Vendôme - Rue de la Paix, Rue Saint-Honoré and Rue de Castiglione - are home to fashion houses and purveyors of perfume and crystal glass, gold and silver-work.
Less than 5 minutes on foot from the hotel, be dazzled by this emblematic Paris square.